Our Products
Round oven rack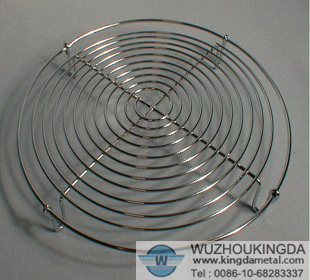 Round oven rack
Category:Racks and Shelves
Material:stainless steel wire
Properties:round oven rack
Application:bake oven and microwave oven, food, baking food and kitchen home

Inquiry now
or

Send email
Mesh Description
Contact Form
Recommend Products
Round oven rack
1. Material: stainless steel wire
2. Finish: Surface treatment has electrolyte polish, electroplating, etc
3. Types: Electric oven and microwave oven mesh, electric oven grill mesh for food machinery, baking oven.
4. Applications of the round oven rack
Applicable to bake oven and microwave oven, food, baking food and kitchen home appliance such machinery accessories products
5. Features of the round oven rack:
High temperature resistant deformation, insipidity, convenient use
6. Most of the racks are intended for use as both cooling racks, for keeping cooked food off the counter or table while cooling, and roast racks, for placing inside a roaster or casserole to keep the food being cooked above the liquids, or off the surface of the pan.
7. Most racks are made of steel, and coated with chrome or a non-stick finish. Unless otherwise indicated in the descriptions, they can be washed in the dishwasher when necessary.
The shape will usually dictate a rack's most common, or best, function.