Our Products
Metal cooling rack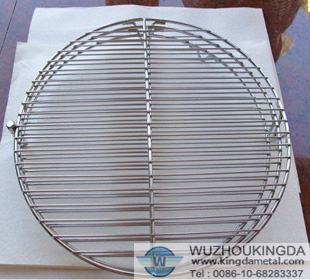 Metal cooling rack
Category:Racks and Shelves
Material:iron wire with chromium plated
Properties:metal cooling rack
Application: to cook food in a work, with the lid on, healthy and safe

Inquiry now
or

Send email
Mesh Description
Contact Form
Recommend Products
Metal cooling rack
1. Material: iron wire with chromium plated
2. Mesh cooling rack, wire hot rack, barbecue grill mesh
3. Healthy and safe
4. This simple steaming is use to cook food in a work, with the lid on, healthy and safe, it can be widely use.
5. In-time delivery
6. We offer high quality, reasonable and competitive price, excellent service and timely delivery. We highly appreciate your special requirements and warmly welcome your feedback. If you are interested in any of our products, please be free to contact us.