Our Products
Kitchen bath rack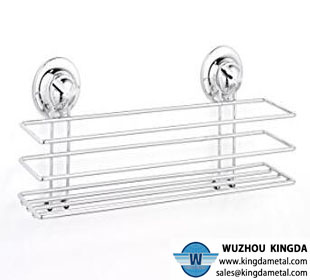 Kitchen bath rack
Category:Racks and Shelves
Material:stainless steel 201, 304, and 316
Properties:good price, heavy duty design with nice quality surface finish
Application:useful in the kitchen and bathroom and it is no harm for health and our environment and is more saving your kitchen room and bathroom

Inquiry now
or

Send email
Mesh Description
Contact Form
Recommend Products
Kitchen bath rack
The introductions of kitchen bath rack
1. The materials of kitchen bath rack: stainless steel 201, 304, and 316
2. Color: can be customized as your request
3. Usage: kitchen storage
4. Finishing: polishing, coating
The characteristics of kitchen bath rack
1. Kitchen bath rack has good price, heavy duty design with nice quality surface finish
2. Kitchen bath rack has wide range of application and you can use it for everywhere
3. Kitchen bath rack is easy assemble and dismantle, no need special tools required
4. Kitchen bath rack is non-stick, harmless, and has the higher holding capacity
The applications of kitchen bath rack
1. Kitchen bath rack is very useful in the kitchen and bathroom and it is no harm for health and our environment.
2. Kitchen bath rack is more saving your kitchen room and bathroom and you can make full use of the space to do other things.
All products can be customized according to your requirements.
If you are interested in our products, please feel free to contact us. TEL: 0086-10-68220585. Email: sales@kingdametal.com