Our Products
Wire Crafts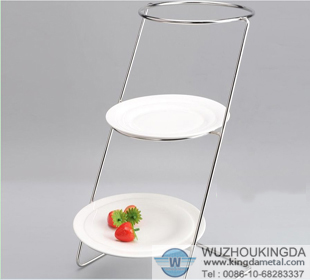 Wire Crafts
Category:Other Deep Processing Products
Material:stainless steel
Properties:Wire Crafts
Application:decoration

Inquiry now
or

Send email
Mesh Description
Contact Form
Recommend Products
Wire Crafts
1. Material: Stainless steel, all the Wire Crafts better to choose stainless steel as material because of the good features of it, anti-corrosion, anti-rust and other good characteristics.
2. Wire Crafts Features:
2.1 Simply revolved design, save space;
2.2 Beautiful appearance;
2.3 Rhombus stainless steel structure;
2.4 Simple & beautiful appearances.
2.5 Excellent design and quality, adjustable shelves
3. Advantages of Wire Crafts:
3.1 Quality stainless steel to make, welding firmly, polishing technology processing, light body and never rust, beautiful health, luster, feel is good,
3.2 Cold, heat, wear-resisting, compression, acid and alkali resistant, oil resistance, nontoxicity insipidity
3.3 With resistance welding and welding technology no butt, make the product without welding joints, outstanding,
4. Technology: Stainless steel, stainless steel wire mesh, crimped wire mesh, stainless steel nets, steel mesh, argon arc welding etc
5. Appearance size of Wire Crafts:
All kinds of size are different; we can produce according to customer's requirements. Your drawing would be highly welcomed.