Our Products
Wire mesh fan finger guard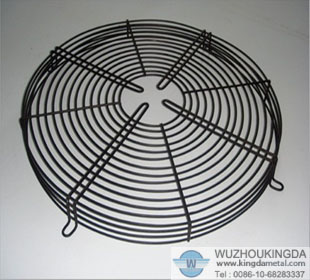 Wire mesh fan finger guard
Category:Mesh Baskets
Material:Low-carbon Steel Wire, Stainless Steel wire
Properties:Anti-corrosive, does not rust, it is easy to clean
Application: The protection cover for air-condition, the electrical machinery, the ventilating fan

Inquiry now
or

Send email
Mesh Description
Contact Form
Recommend Products
1. Material: iron wire & stainless steel wire
2. Diameter Size: 80mm--1800mm
3. Surface Treatment: Powder, Zinc, Chrome, Epoxy
4. Materials and technology: It is made through taking shape, fine welding, and burnishing and surface treatment craft with the low-carbon steel wire.
5. Specification: According to customer's demand
6. Characteristic: The surface is galvanized or coated PVC. Beautiful, The Connected dot is fastness. Anti-corrosive, does not rust, it is easy to clean.
7. Purpose: The protection cover for air-condition, the electrical machinery, the ventilating fan and so on.
8. Package of the wire mesh fan finger guard:
Inner packing: polybag
Outer packing: carton