Our Products
Electric heater mesh guard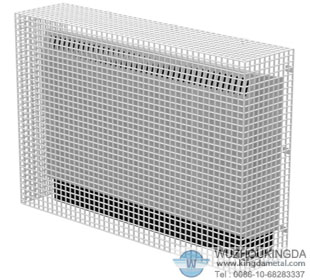 Electric heater mesh guard
Category:Mesh Baskets
Material:low carbon steel wire
Properties:various mode, beautiful and practical, firm welding
Application:protect against contact with the heater

Inquiry now
or

Send email
Mesh Description
Contact Form
Recommend Products
Electric heater mesh guard
Characteristic: various mode, beautiful and practical, firm welding, corrosion resistance, durable service.
Offering protection against the heating surface, they are ideal to use in environments in where the very young or elderly are likely to be left unsupervised or where pets have access.
We produce guards to suit all size Thermo tube heaters ranging from 1 - 6ft.
The range includes single as well as double guards to allow for banks of heaters to be covered.
All Thermo tube guards are of a durable construction and are produced in standard colours white & parchment
While the guard will protect against contact with the heater and will be much less hot than the heater, it is important to note that the guard does still get hot, particularly in the area adjacent to the air outlet grille of the heater.
For this reason, we strongly recommend that vulnerable groups such as the elderly, infirm or young children are always adequately supervised in the vicinity of the heater.