Our Products
Stainless steel tea pot filter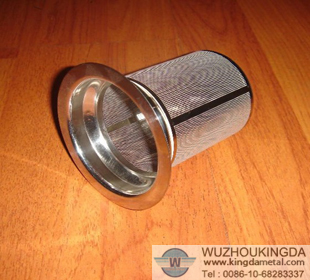 Stainless steel tea pot filter
Category:Filter Screen
Material:stainless steel wire
Properties:Woven Wire Mesh
Application:used for filtering

Inquiry now
or

Send email
Mesh Description
Contact Form
Recommend Products
Stainless steel tea pot filter
1. Material: Stainless steel grade: ss201 302 304 316 304L 316L. The teapot filter is made of high-grade stainless steel. It's incredibly easy to clean and is absolutely safe for use thanks to its durable construction. The teapot's handle and knob are in direct contact with hand of the person, but are made of nontoxic plastic, therefore, safe to touch. Stainless steel has low thermal conductivity, which will keep the tea warm for a long period of time.
2. Stainless steel tea pot filter characteristics:
1) Filter mesh has standard dimensions, high filtration and are convenient to operate;
2) Stainless steel tea pot filter are practical and elegant, wearable, high temperature-proof, good toughness, shake-proof and keep-distance, better rate of filter;
3) Wire mesh filters have long service life.
4) Special requirements on design, logo, shapes and color are welcome
3. Application of Stainless steel tea pot filter:
It is used for filtering green tea, black tea, fruit tea, purer tea, scented tea, health tea and so on. Besides, Stainless steel teapot filters also widely used in coffee, hotel, teahouse, and restaurant and so on.
4. The sizes can be made according to your requirements.