Our Products
Stainless steel filter screen mesh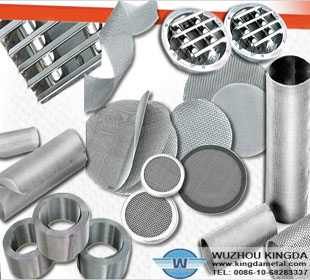 Stainless steel filter screen mesh
Category:Filter Screen
Material:stainless steel
Properties:Alkali- resisting,heat-resisting and wear-resisting
Application:It used for industries of mining,oil,chemicals,food,pharmaceuticals,machine making,scientific research,aviation,etc

Inquiry now
or

Send email
Mesh Description
Contact Form
Recommend Products
Stainless steel filter screen mesh
Material: stainless steel
Specifications of stainless steel filer screen mesh
201,202,304,316 etc
Diameter:0.1-4mm
Finish: bright, soft, hard
Features of stainless steel filter screen mesh
Acid-resisting,
Alkali- resisting, heat-resisting and wear-resisting.
Applications of stainless steel filter screen mesh
It used for industries of mining, oil, chemicals, food, pharmaceuticals, machine making, scientific research, aviation, etc. It's used to filtrate oil, mining and so on. At the same time , it can be processed in machine making.

If you are interested in products, pls feel free to contact us. TEL: 0086-10-68283337. Email:sales.wzjd@hotmail.com