Our Products
Aluminum water mesh filter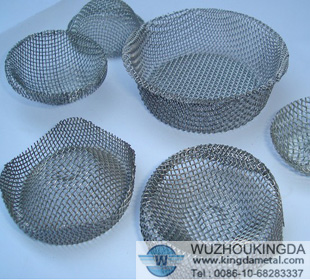 Aluminum water mesh filter
Category:Filter Screen
Material:aluminum wire
Properties:aluminum filter screen
Application: to reduce waste and impurities in the scrap rate

Inquiry now
or

Send email
Mesh Description
Contact Form
Recommend Products
Aluminum water mesh filter
1. Material: aluminum wire.
2. Application: this kind of product is widely used in automobile, motorcycle wheel, cylinder, piston, aluminum rod, aluminum ingots, aluminum plate and a variety of cast aluminum alloy parts and filter mesh.
3. Type: cap-style, round, rectangular and square
4. Specifications: 9 mesh, 10 mesh, 12 mesh, 14 mesh, 16 mesh, 18 mesh, 20 mesh
5. Features of the aluminum water mesh filter:
1. Neat and precise, without bag
2. Regulate and precise mesh
3. Reliable filtering precision
4. High completive strength
5. Heat-resistance and rust-resistance
6. Wear-resistance
6. The aluminum water filters to reduce waste and impurities in the scrap rate, writhing of liquid metal after aluminum water filters become smooth, uniformity and liquid metal made steady flow of the metal mold filling better, overflow bubble on the one hand, on the other hand reduce the erosion of sand types mold, and reduce product scrap rates.